Helps relieve constipation and promotes bowel wellness
Supports normal detoxification of the bowels and aids normal bowel movements. Provides a gentle pro-kinetic effect on the bowels and helps relieve long-standing constipation without causing dependence. The active constituents derived from three fruits exert strong antioxidant effects and promote bowel wellness. Soothes and calms the intestinal walls, relieving abdominal bloating and belching.
Triphala (3 Fruits) – Amalaki (Indian gooseberry), Vibhitaki (Belliric Myrobalan), Haritaki (Ink nut)
- Free from sugar, artificial colours, artificial flavours, preservatives
- Halal certified

Directions for Use:

1 capsule twice daily after food.

Benefits:

- Facilitates bowel movements
- Supports normal detoxification of the bowels
- Promotes overall bowel health

Suitable for:

People with chronic constipation People with indigestion, abdominal bloating & belching.
Key Ingredients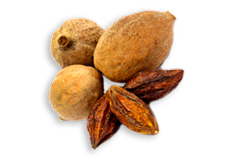 Triphala
Triphala (3 Fruits) combines the goodness of Indian Gooseberry, Belliric Myrobalan, and Chebulic Myrobalan, which work together to relieve constipation by producing effective bowel movements. Triphala (3 Fruits) helps in digestion and promotes gastrointestinal health.